Sustainability
Sustainability
Social Contributions
Approach to Social Contribution Activities
The OPEN HOUSE Group understands that the survival of communities and society is an important issue in sustainable corporate development. Based on this understanding, to realize part of our corporate philosophy to "Attract a wide range of motivated people and create an organization that rewards results," we are engaged in various kinds of activities and support.
Through social contribution activities and sports promotions, we will work to resolve social issues and revitalize communities while supporting an environment that allows highly motivated people to continue challenging themselves.
Breakdown of Social Contribution Activity Expenses
Unit: Millions of yen
| | FY2018 | FY2019 | FY2020 |
| --- | --- | --- | --- |
| CSR activity expenses | 180 | 230 | 200 |
| Donations | ー | 14 | 10 |
| Total | 180 | 244 | 210 |
Community Contributions
Cleanup activities around sales centers
Open House Co., Ltd. aims to be a real estate company that is rooted in and develops together with local communities. Our cleanup activities are one way that we interact with and give back to local residents. We believe that the cleanup activities are an important opportunity for employees to realize that our business exists because of the local and regional communities. In March 2020, we began more frequent cleanup activities around our storefronts regularly at each store.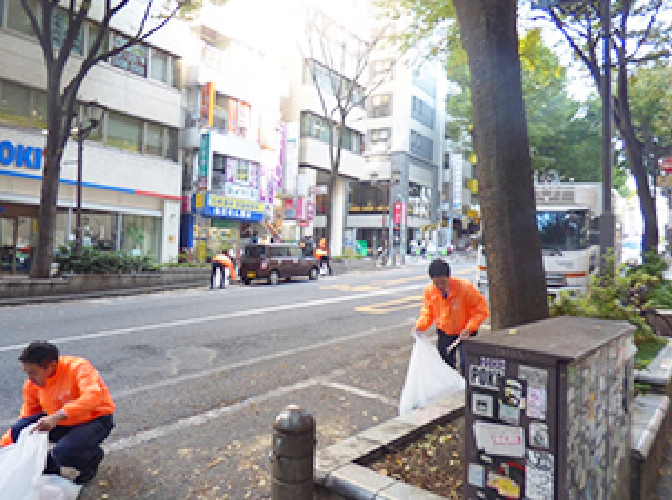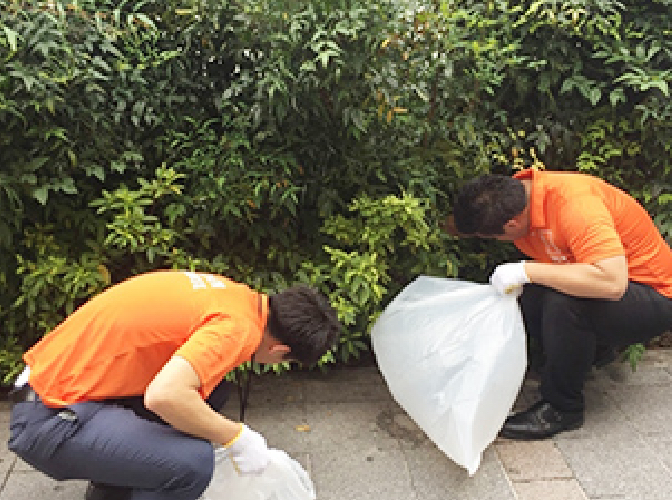 Initiatives with the Kanagawa Prefectural Police
To make the areas surrounding houses more livable, the OPEN HOUSE Group is engaged in crime prevention activities with the Kanagawa Prefectural Police Headquarters.
On December 16, 2019, the Head of the OPEN HOUSE Tsurumi Sales Center, the Head of the Crime Prevention Office of the Kanagawa Prefectural Police Headquarters, and the Kanagawa Prefectural Police's goodwill ambassador Furikomasenger* posted stickers we designed with crime prevention slogans on our construction sites for the first time.
* Furikomasenger is a character used by the Kanagawa Prefectural Police in various awareness campaign activities to prevent bank transfer scams and fraud.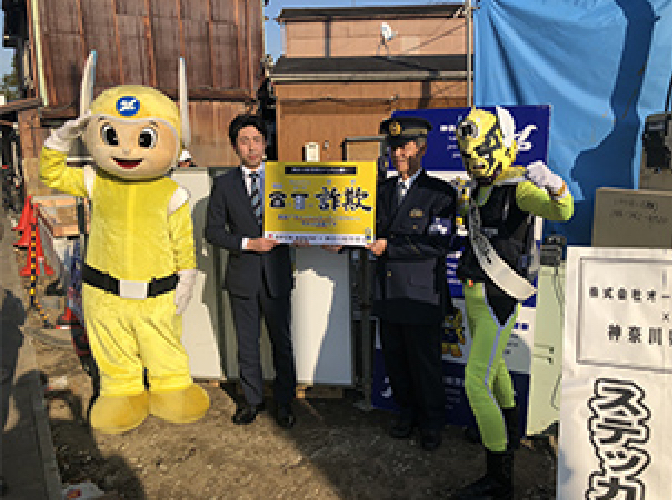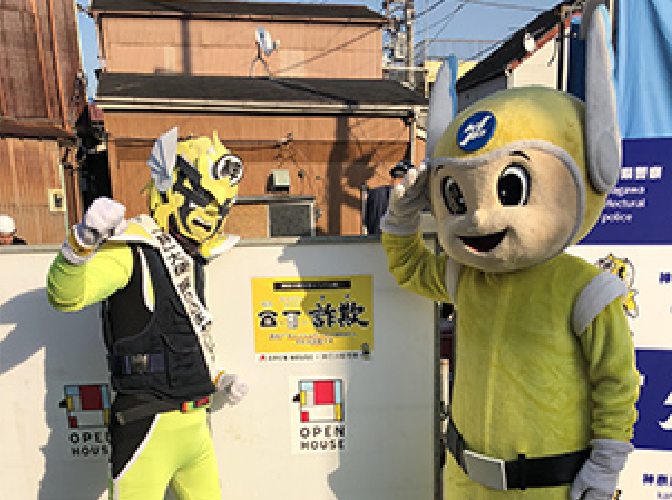 We also cooperated with the Kanagawa Prefectural Police to create television commercials to raise awareness about crimes against children home alone and COVID-19-related fraud. The commercials were first broadcasted on Thursday, May 28, 2020 on Television Kanagawa.
Akachan Furatto (baby changing space) certification
Akachan Furatto is the nickname of spaces available for breastfeeding, diaper changing, etc. so that people taking their babies with them on outings can do so comfortably. The Tokyo Metropolitan Government is promoting the development of baby changing spaces in public facilities, such as parks and children's recreation centers, as well as other familiar areas where people bring their babies.
In promoting this initiative, Open House Co., Ltd. has completed kids spaces and breastfeeding rooms in 16 sales centers in Tokyo. Because many of our centers are in locations facing the street, we aim to create stores that are loved by local residents and trusted by women.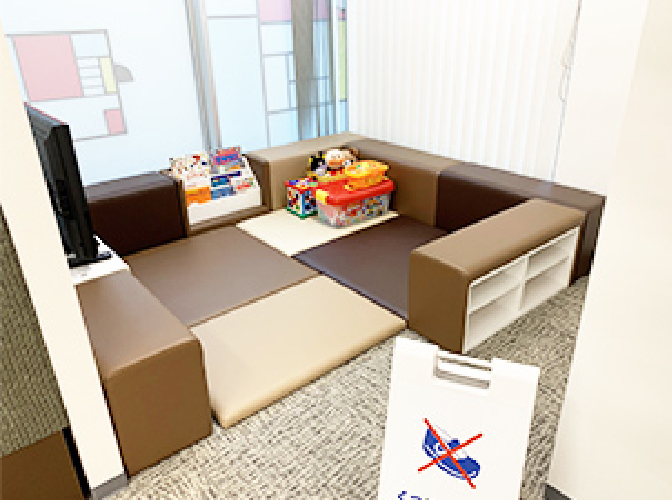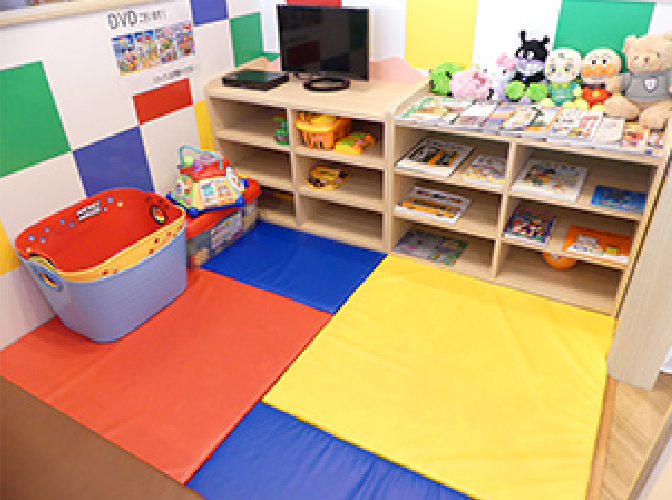 Educational Activities
Distributed a total of 10,000 bottles of Yakult beverages in the Shibuya ward, Nakano ward and other areas of Tokyo
The spread of COVID-19 led to temporary school closings and thereafter staggered school attendance and reduced class sizes. We launched this initiative from a desire to support the children and child welfare staff, whose lives changed dramatically, through the power of sports and by providing lactobacillus beverages. From June 24 (Wednesday) to July 3, 2020 (Friday), together with Yakult Honsha Co., Ltd., which we sponsor, we distributed a total of 10,000 bottles of Yakult 400LT beverages to facilities where children gather (children's recreation centers and children's cafeterias that provide free meals) in the areas in which we conduct business.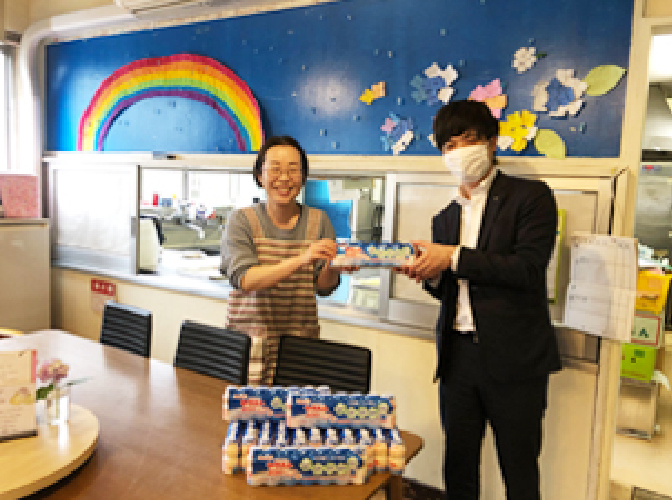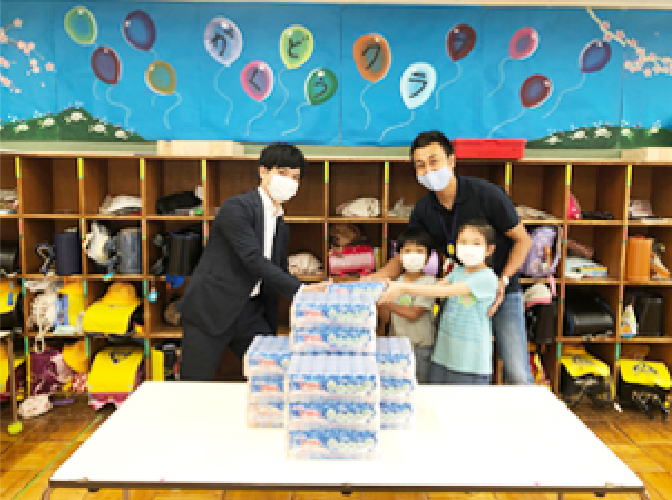 Exchange with the Fukuden Welfare Association
The OPEN HOUSE Group has continuously supported the Fukuden Welfare Association, a public welfare association that operates children's orphanages, group homes, etc. In 2019, we donated playground equipment to one of the Fukuden Welfare Association's playgrounds.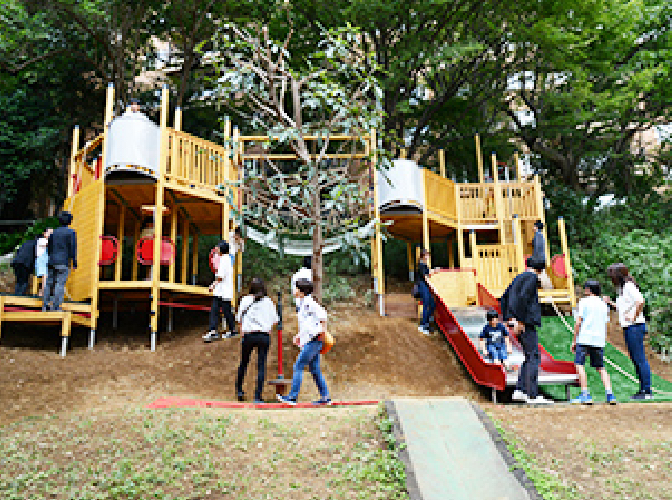 Students welcomed for work-experience learning
In response to a request from Shinagawa Ito School in 2017, every November, Open House Co., Ltd. welcomes four middle school students for work-experience learning. Based on the theme of "What is work?," the program sends second-grade middle school students to different companies for work-experience learning. We continuously provide learning opportunities on the reality of work by allowing students to experience what it is like to work at a real job and to interact with workers.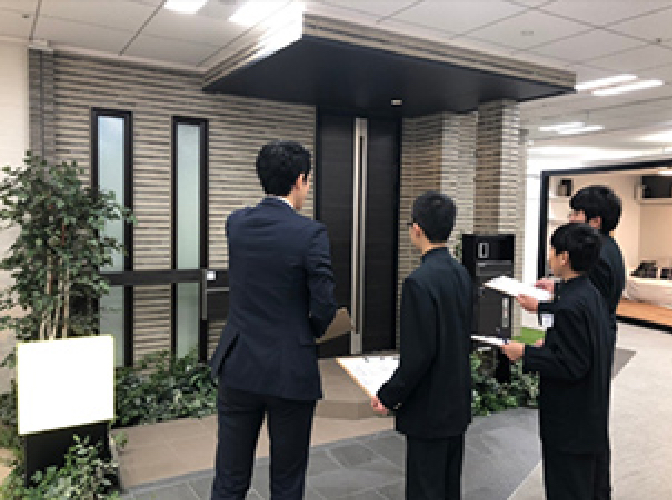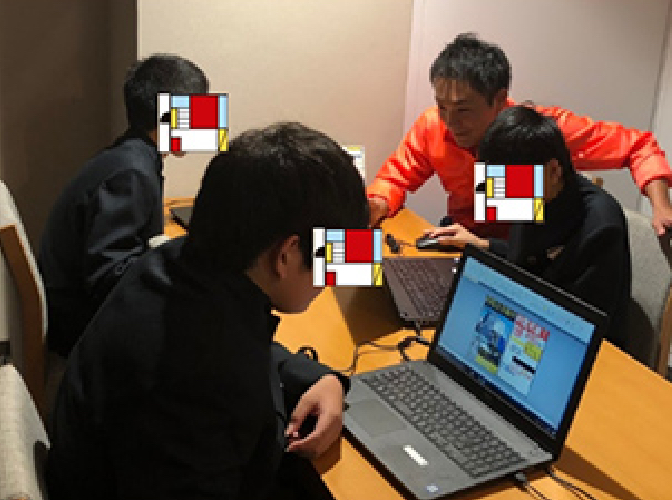 Art and Cultural Events
Drawing contest
In spring 2020, elementary school students took an early spring break from their regular school activities due to COVID-19. With the sudden spring break and self-curfews, parents needed ways to spend time with their children at home. To support hard-working parents and elementary school students, OPEN HOUSE held a drawing contest as "spring break homework."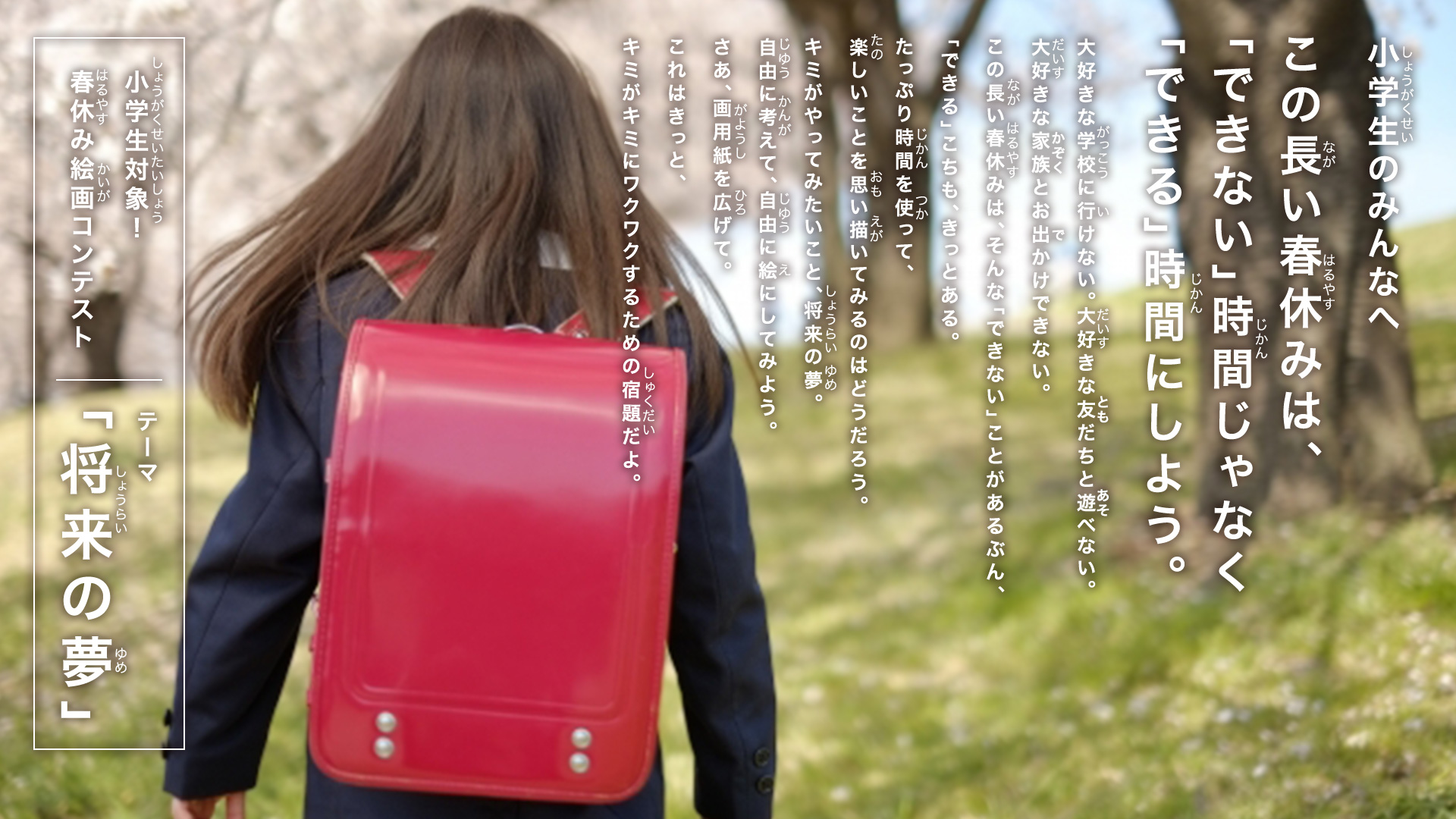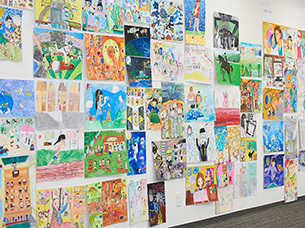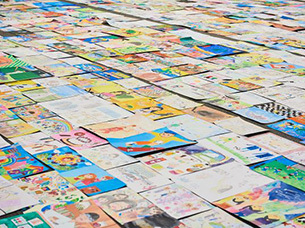 Online event "Discussing Dreams with Akiko Suzuki"
Figure skating star Akiko Suzuki worked as a judge for the drawing contest. For the children who have dreams in each grade chosen as grand prize winners in the drawing contest, Akiko Suzuki held an online event on the power of dreams and what is necessary to fulfill them. Akiko Suzuki, who was able to fulfill her elementary school dreams, used her own experience to encourage the children to fulfill their dreams.
Sports Promotion
Support for Gunma Crane Thunders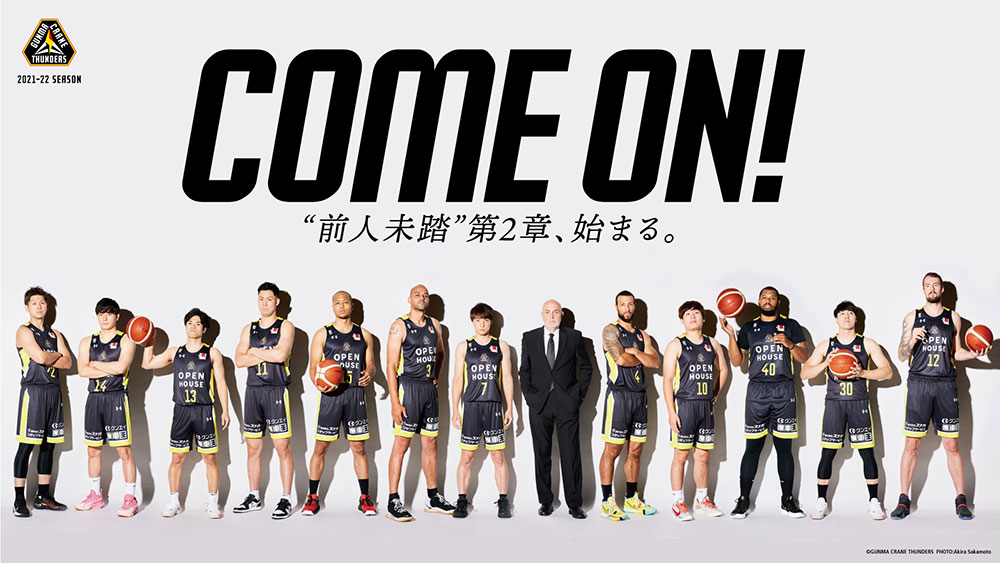 In May 2021, the OPEN HOUSE Group's Gunma Crane Thunders (operating company: Gunma Pro Basketball Commission Co., Ltd.) won the B2 regular season in the East district, which was the fastest and with the most consecutive wins in league history of 33. In the B2 PLAYOFFS 2020-2021, the Gunma Crane Thunders won the championship and secured their promotion to the B1 LEAGUE next season. In just two years after we first began investing in the Gunma Crane Thunders in June 2019, they succeeded in being promoted to the B1 LEAGUE.
For the further success of the team through regional contributions, in July 2021, we announced the building of a new city stadium (proposed name: OTA ARENA) that meets the B1 LEAGUE criteria in the Gunma Crane Thunders' hometown of Ota, Gunma. Using corporate hometown tax payments to Ota, construction of the arena is scheduled to be completed in spring 2023 as a symbol of co-prosperity with the region.
We will continue to contribute to the region through our support of sports.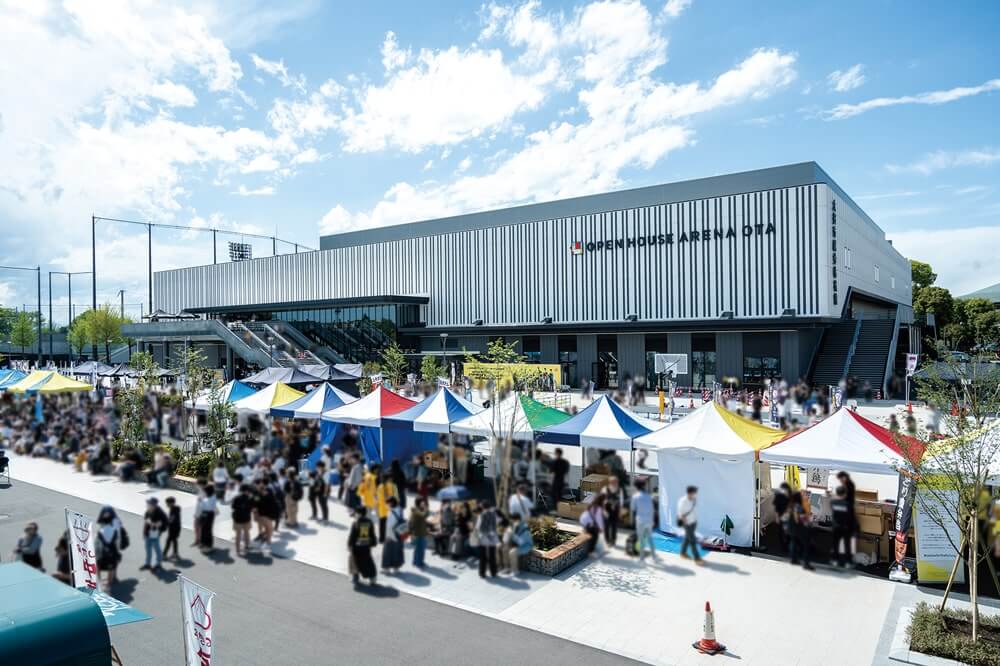 Support for Junta Kosuda, an athlete for snowboarding and track and field
OPEN HOUSE supports athlete Junta Kosuda, an OPEN HOUSE employee whose goal is to represent Japan in the 2020 Paralympics in Tokyo and in the 2022 Winter Paralympics in Beijing. Junta Kosuda works alongside his fellow employees every day as an OPEN HOUSE employee while training hard as a top athlete at the same time.
Events: Snowboard cross, banked slalom, long jump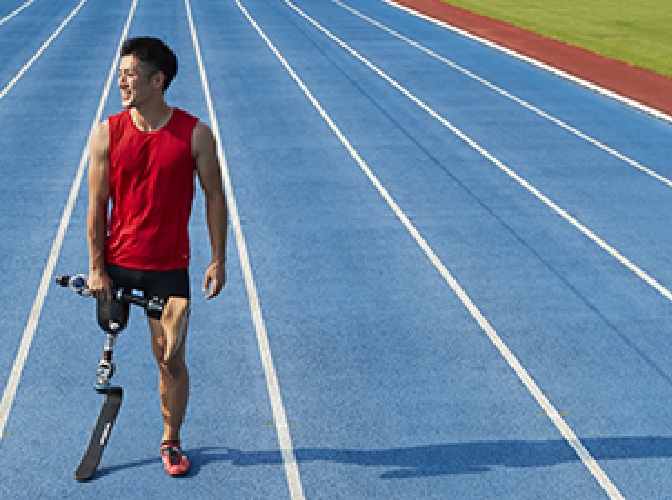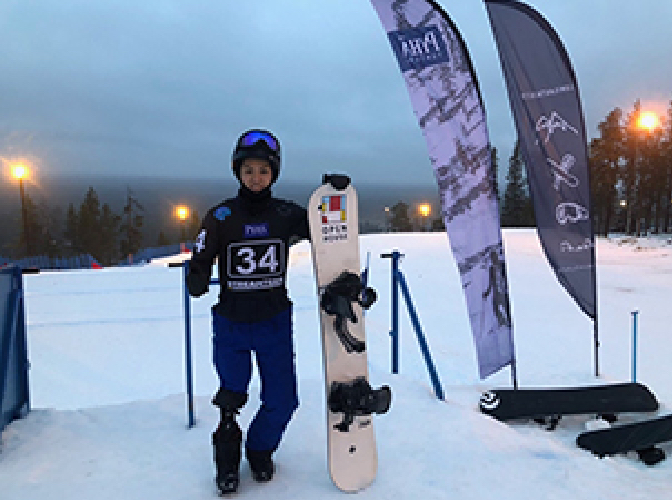 Sponsor of the Tokyo Yakult Swallows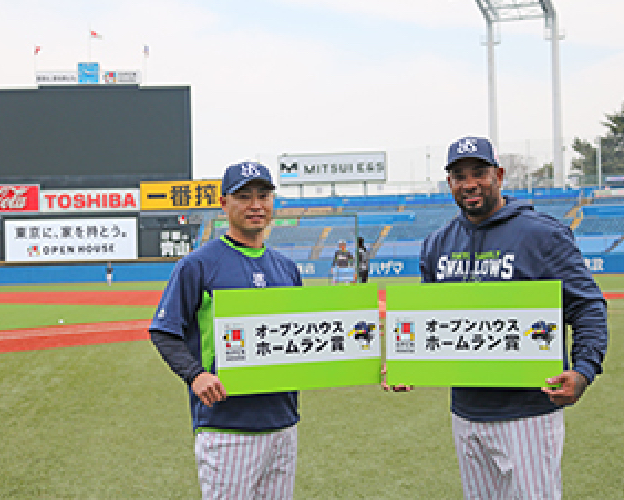 Since 2016, we have supported the success of the pro baseball team Tokyo Yakult Swallows. Through various campaigns and events, we contribute to the development of the Swallows and pro baseball community, as well as support their success. In one of our campaigns, we give a house in Tokyo as a present if a ball directly strikes our sign at Meiji Jingu Stadium.
Sponsor of the Fukuoka SoftBank Hawks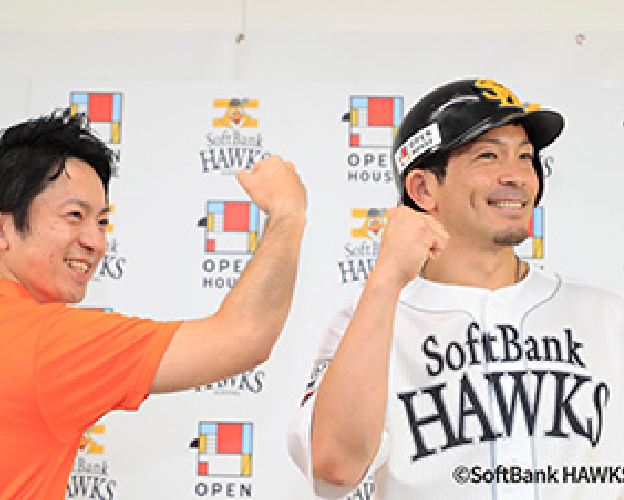 In 2019, we supported the success of the pro baseball team Fukuoka SoftBank Hawks. We will continue to contribute to the development and support the success of pro baseball teams through various activities.
Sponsor of free live broadcasts of Tokyo Big6 University Baseball games on BIG6.TV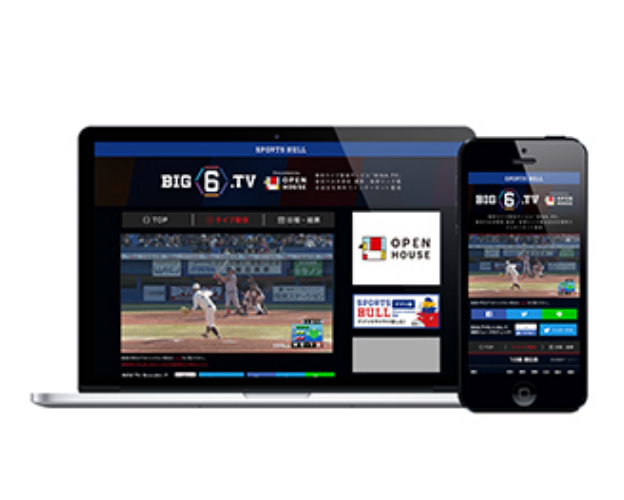 We support free live broadcasts of Tokyo Big6 University Baseball games on BIG6.TV. We support the development of university baseball by sponsoring BIG6.TV, which allows Tokyo Big6 University Baseball games to be watched anywhere from digital devices such as smartphones and tablets.
In 2020, with the start of the season delayed due to COVID-19, we held a campaign entitled "Mother's Day Carnations: Saying Thanks to Those Who Fight Alongside Us." Through the campaign, students belonging to the Tokyo Big6 Baseball League sent carnations and message cards to those who they wanted to thank on Mother's Day.
Contributing to and Supporting Local Communities
The OPEN HOUSE Group has many business locations in different regions centered on the Tokyo metropolitan area. To contribute as a good corporate citizen, we are engaged in activities to respond to the needs of local communities, including participating in meetings with storeowner associations and cleanups of areas surrounding businesses.